Body Essentials Pilates Classes
6:00 -7:00 pm – 8 weeks
MONDAYS – April 29, 2019 – June 24, 2019
NO Class – May 20th
NOTE: Monday June 24th is NOT at PCVS. Location is to be announced.
I have "prebooked" Crestwood Secondary High School but this is not guaranteed. Details to follow.
THURSDAYS – May 2, 2019 – June 20, 2019
Pilates/Yoga Infusion Beginner with Options for Progressing Challenge
Classes are pilates based for core strength and helping improve proper joint mechanics (e.g. the spine, knees, hips, shoulders, ankles) which are often faulty from daily stress, strain or injury. Add to this, some wonderful Hatha Yoga to balance out this class concept and some myofascial release on the foam roller to stretch out those restrictions. Various small apparatus is used to create a dynamic variety of movement & experience (belts, flex and resistance bands, small balls, stability balls, stability cushions, rings, rotational discs, resistance bands, foam rollers, gliding discs, etc.)
SPRING SAVINGS!
Sign up and bring 1 new friend* to session: You Pay $11 for 1 class/wk ($88. + HST) or $10 for class for 2 classes/wk ($160. + HST)
Sign up and bring 2 new friends* to session: You Pay $10 for 1 class/wk or $9 for class for 2 classes/wk
*Friend pays regular fees for their first session and are then eligible for future special pricing.
FEES and LOCATION:
1 Class/wk $13.00 X 8 weeks = $104.00 + $13.52 (HST) = $117.52
2 Classes/wk $12.00 X 8 weeks = $192. + $24.96 (HST) = $216.96
DROP-IN: $20. + 2.60 (HST) = $22.60
NOTE: Any missed classes must be made up during current session unless other arrangements have been made.

Location
PCVS, 201 McDonnel St (at George St) – Parking in East Lot and enter through the doors with the stairs going up into building. Go along main hallway and through sets of doors until you see hallway on left. Turn left down to end of hallway to Meditation Room. If Main Door Locked, there is another door to the left by the basketball court. You will need to go up the stairs and across to meet up with the main hallway.
Payments
1) Cash or Cheques (no cash in mail, in person only please; cheques made out to: Body Essentials Massage Therapy
2) E-Transfer: bodyessentials1998@gmail.com
3) Credit Card: Visa, M/C, Amex (pls add 2.75%)
Gift Certificates Available!!
Download flyer
Pilates Private Sessions – Reformer, Stability Chair or Matwork
1 Session – $80 per session
2-9 Sessions – $75 per session
10-24 Sessions – $70 per session
25-49 Sessions – $68 per session
All prices include HST.
Cost of packages are paid at beginning of contracted sessions. Fees are subject to change without notice.
Packages available! Book your appointment today.
Call 705-749-5856 or email: bodyessentials1998@gmail.com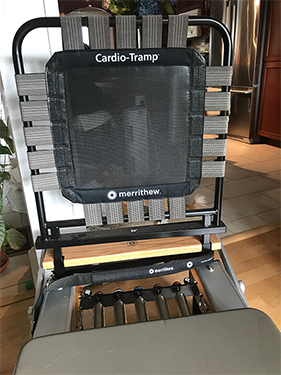 Angela Hill, RMT, RCRT, RYT, FIS, Cert Pilates Mat + Large Equipment
6 Bayleaf Court, Peterborough, ON K9K 1A3
PHONE: 705-749-5856   CELL: 705-927-4523 (texting)
bodyessentials1998@gmail.com